Our People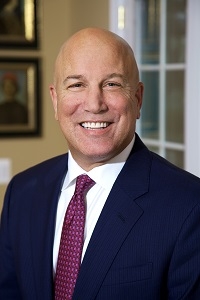 Robert E. Fish
Principal, Chief Executive Officer
Tax and Estate Planning

As CEO, Bob serves on Strategic Wealth Management Advisors Executive committee. Bob is responsible for the overall development and operations of the company. He has over Twenty-five years' experience in business succession, personal estate and wealth management planning for family-operated businesses and high net worth individuals. Bob's innovative solutions in these areas have earned him industry wide acclaim; and he is a frequent speaker on radio talk shows across the country.

Prior to Bob co-founding Strategic Wealth Management Advisors, Bob was a Senior Partner at The Creative Financial Group. During his tenure there, he served on their Board of Directors and on the Board of New England Financials leaders association.

Bob is a graduate of LaSalle University with a degree in Business Administration and a minor in finance. Bob resides in West Chester, Pennsylvania with his wife Kelley and their three children, Ariah, Bobby
and Max




---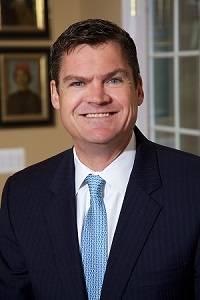 James E. Pepperman, AIF®
Principal, Chief Financial Officer
Investments and Retirement Planning

Jim serves on the firm's Executive Committee as CFO and co-founder of Strategic Wealth Management Advisors, LLC. With over Eighteen years of experience, Jim is responsible for managing the financial risks of the company. He oversees the active management of all non-retirement investment portfolios for small and mid-sized, family-owned companies. Jim is responsible for the due diligence, annual and bi-annual trustee meetings.

Jim also serves as a Board of Director for the Interfaith Housing Assistance Corporation of Chester County, a non-profit corporation that assists single parents in finding affordable housing and provides mentoring so that they can become more independent. Due to Jim and the corporation's efforts, hundreds of single parents have been able to stay out of homeless shelters and find a clean and safe environment in which they can raise their children.

Jim graduated from Shippensburg University with a degree in Political Science with a minor in economics. Jim resides in Chester Springs, Pennsylvania with his wife Kim and four children, Jack, Lucy, Chase and Ryan.
---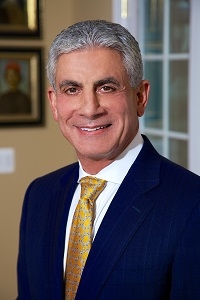 Richard S. Chebookjian, AIF
Principal, Chief Investment Officer
Investments and Retirement Planning

Richard serves on the firm's Executive Committee as CIO of Strategic Wealth Management Advisors, LLC. As a portfolio manager for more than 30 years, Richard is responsible for identifying unique private investment opportunities for qualified clients and, as such, oversees the investment programs for SWMA.
The most important part of any investment program is the appropriate matching of a client's risk appetite to a particular asset allocation and management style. That requires getting to know a client, his or her objectives, and the family dynamics. It's also means continuing to be in touch and to "keep up" with all the changes that invariably take place in one's life.
Richard graduated, magna cum laude, with a B.A. in Psychology from Dartmouth College, and an M.B.A. from Harvard Business School. He is an Accredited Investment Fiduciary.
---
Contact Info
Strategic Wealth Management Advisors, LLC 100 Deerfield Lane, Suite 280
Malvern, PA 19355
Map and Directions
Phone: 215-600-0750